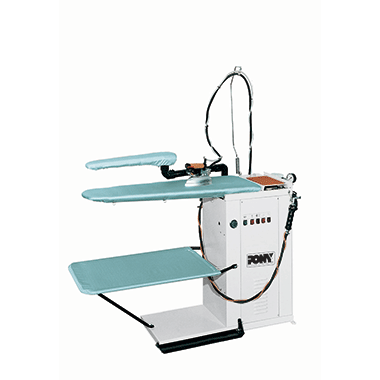 Pony FVC Finishing Table
When you need the very best results but you want to keep spending within limits, the Pony FVC Finishing Table will fit the bill perfectly. A universal ironing table that helps your laundry team produce wonderful finished items, it is suitable for operations of all sizes and in all sectors, both commercial and domestic.
It comes complete with an inbuilt boiler and vacuum, and it can be used as the main finishing table or perhaps as a back-up.