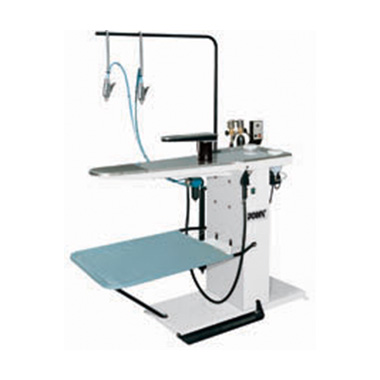 Pony Jolly Spotting Table
A top quality asset to any process, the Pony Jolly Spotting Table is ideal for the removal of all stains.
There are a number of excellent features to be found on the Pony Jolly, including a stainless steel spotting arm and board, an integral vacuum and two tanks for holding liquid spotting agents. With a garment tray for user convenience, steam and air spotting gun and two highly effective cold spotting guns, your finished products will reach the standards that you have come to expect.