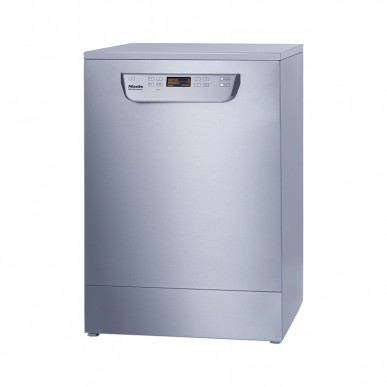 Miele PG8059 Hygiene – Commercial Dishwasher
The Miele PG8059 Hygiene is Miele Professional's Thermal Disinfecting version of their brand new range of fully commercial freshwater dishwashers, featuring final rinse temperatures of up to 85°C, it has twin baskets, built in water softener and Category 5 WRAS approval for connection to mains water in health care environment's. The PG8059 also meets CQC requirements.
The removable front plinth and lid means that this dishwasher can be easily built in if required.
Replaces the Miele G7859.