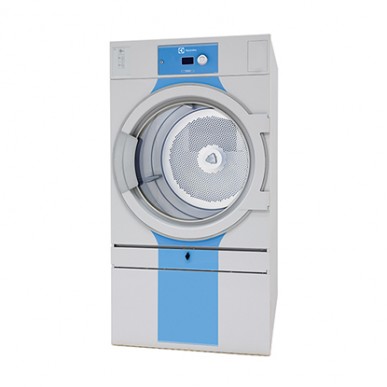 Electrolux T5550 Tumble Dryer
The Electrolux T5550 25kg vented tumble dryer is available in electrically, gas and steam heated versions. Axial airflow design helps achieve a narrower casing width. Gas version can be room sealed to avoid the need for fresh air vents.
This Electrolux commercial dryer can carry out wet cleaning when used with specialist detergents.