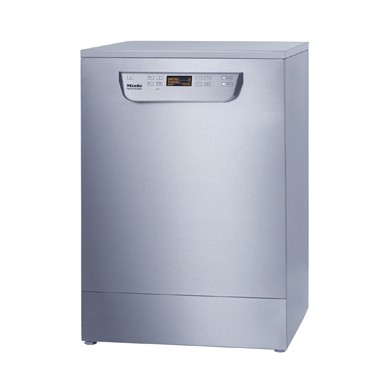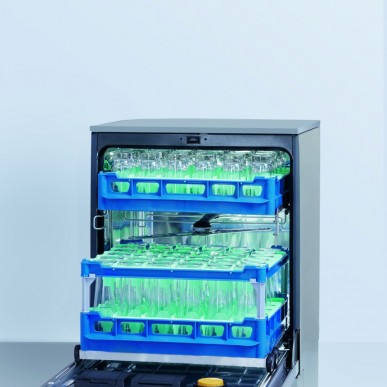 Miele PG8058 Brilliant – Commercial Glasswasher
The PG8058 Brilliant, Miele Professionals first ever glassware and cutlery specific commercial freshwater dishwasher, designed specifically to take the very best care of your expensive glasses and silverware; Water hardness is adjusted throughout the wash cycle to to achieve a perfect spot free finish that does not require any final polishing. Customise it by choosing the baskets that suit your glassware or even use your existing 500x500mm plastic baskets by specifying the optional carrier. It also features a built in water softener and Category 5 WRAS approval for connection to mains water.
The removable front plinth and lid means that this glass washer can be easily built in if required.