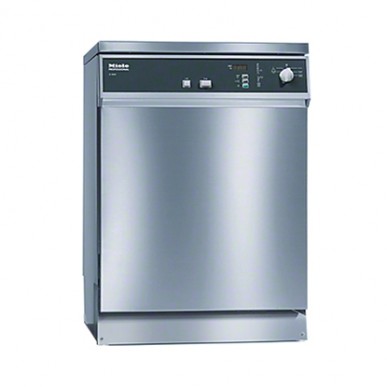 Miele G7859 – Thermal Disinfecting Commercial Dishwasher
The Miele G7859 is the only thermal disinfection freshwater dishwasher available and has become a health and care industry standard. Guaranteed to achieve the required final rinse temperature and hold times (default 85°C for 3 minutes) you can be sure that all bugs will be removed.
Built in water softener saves valuable space in your kitchen, an optional auto detergent dosing pump is available and with its thermal door lock it is safe to use too.